Louisville SEO Company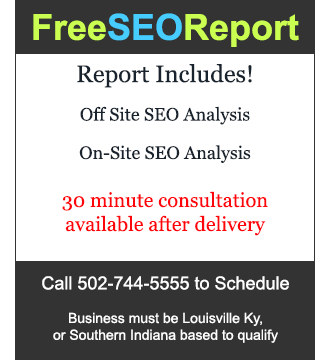 We are a one stop solution when looking for a Louisville SEO Company.
It doesn't matter if your site needs to be optimized for Local Search or Organic Search, we do both, and we do them very well. Our formula for success and the methods we use in deploying our tactics allows our clients to realize the success of ranking in the top 3 positions of the major search engines consistently month in and month out. The typical time it takes us to rank a client depends a lot on who they will be competing with, but generally we're able to achieve first page rankings in 30-90 days, and top 3 rankings within 90 to 180 days. Our prices for this are competitive for small to medium sized businesses, and our services and search engine optimization and tracking reports are top notch.
If you would like to dramatically increase the amount of new clients calling your business requesting your products and services feel free to call us. We've helped several Louisville business owners get a great return on their internet marketing budgets. Our newest client is the Harper Law Office a Shelbyville Lawyer.