Our Customer Testimonials are our way of letting you see what our customers have said and are still saying about their experience with us. We hope you find them useful.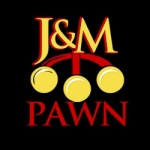 Jeff Issis – Owner Operator of J&M Pawn Shop in Louisville KY
I thought I had the internet covered by using the yellow pages and paying them a set monthly fee. And truth be known it was working ok. I had no complaints.
Then I met one of the KC Media guys onsite while they were doing a 30 day project for a customer of mine. By in house I mean KC Media was there onsite daily and using one of this companies offices while they got their internet presence setup. The business owner took me to the office KC Media was using to show me what was going on. The minute we stepped in I understood why he wanted me to see it.
The KC Media guy had 2 computers with 5 huge monitors and 2 laptops positioned on 3 desks and was sitting in a chair in the center of them. He was using all of them at the same time. Yes I was just a little bit impressed!
After some discussion about what he was actually doing I learned that he was deconstructing my clients competitors websites, data mining their back link sources, posting their ads to Craigslist, and building this companies new website all at the same time.
I signed on board with them and it's been great ever since. I now have a constant stream of calls and people coming into my business and the site they built for me ranks Top 3 for all 5 of my primary key phrases. As a business owner I couldn't be any happier with the results I've gotten and am getting daily.
I recommend them to any business owner in the Louisville area!
---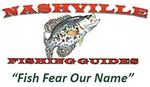 Merv Johnson – Owner Operator of Nashville Fishing Guides 
These guys WILL put your website in the top three listings! If you aren't getting hits or phone calls from your website, you need to call 502-709-9760 NOW! They built me a brand new site and took it from non-existence to top three in less than 90 days. Don't believe it? Do a Google search for Nashville Fishing Guides…after the paid ads, we are #2. The other guide listed has been listed for over TEN YEARS and we have been listed less than three months!!
Best return you'll ever get on your advertising dollars.
---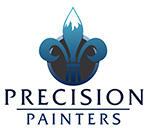 Josh Moel – Owner Operator of Precision Painters in Louisville KY
I've been with KC Media for going on 3 years now. Initially I was stand offish about what they offered. I had already hired one agency that charged me a lot of money to get me online and I never got any business to speak of from it. But with KC Media it's been a total different story. The site they built ranks and ranks well for my key phrases. I primarily do commercial painting in Louisville, and if you Google "Louisville commercial painters" You'll see me in the #1 Local spot and again in the #2 organic spot. Last year I called them and wanted to rank for "Louisville Apartment Painters". If you Google that phrase you'll see me in the #1 #2 #3 organic spots and the #2 local spot, that's 4 different spots on the first page (Major Ownage). I also rank in the #3  local spot for "Louisville Painters". It's great!
If you want to advertise on the Internet I recommend calling the guys at Kid Carson Media