Louisville Social Media is playing a larger role than ever in Internet marketing, and we can help you with engaging clients in the Louisville Social Media arena. We help by setting you up with basic platforms on Youtube, Facebook, Google +, and Twitter. Having the proper mix of social signals pointing back to a website is becoming more and more important for SEO. Search engines are starting to factor social signals into their ranking algorithms.
Yes, having a solid social media presence can move your website up in the rankings.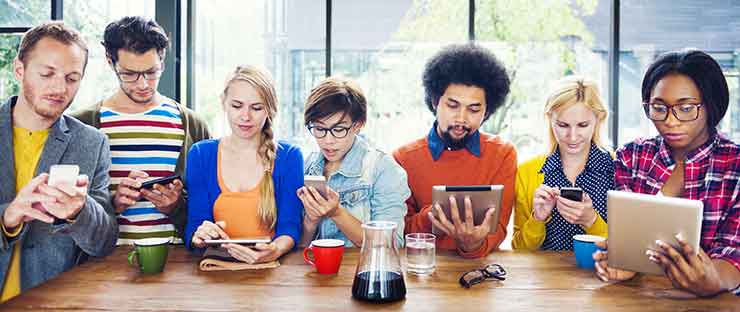 You don't have time to do Louisville social media?
That's OK, we hear this a lot from our small business clients. And the truth is that most small business's don't need to be engaged in any major way with their campaign once it's set up. Then on the other hand, some types of business need to be engaged in a major way. They will have somebody in house that manages the campaign that we set up. All in all, it depends a lot on what type of a business you have and the benefits vs the cost of time spent engaging with your fans and followers.
For example, a restaurant that has daily specials would benefit by listing the specials on their Facebook page, then tweeting it to followers. It's not uncommon for people to like and follow a restaurant that they frequent for lunch on a daily basis. Small entertainment venues that schedule bands on the weekend are another type of business that would also benefit from this same tactic.
Now lets use a painting company as an example. We recently took bestpropainters.com on as a client. They needed a Louisville social media campaign too, but don't need to interact with it as much. Not a lot of people are interested in what a local house painting company has on their schedule for the week. Nor do they care that much about the tweet they just received from their local house painter about what area he's working in that day. What people do notice, and do care about is the tweet from Cindi's diner this morning announcing a pot roast special on their lunch menu. The type of business you own determines the amount of time spent on a Louisville social media presence.
Free Social Media Consultation
Call us for a consultation or fill out our contact form. We'll take a bit of time and look at what you have then give you advice as to where you need to be. Louisville social media is here to stay, and the sooner you get started, the sooner you'll realize the benefits of doing social media. If you would like a great example of social media in action in Louisville KY, checkout I Am Dixie Hwy's Page on facebook. They have over 2000 business's, fans, and followers rocking their business area.