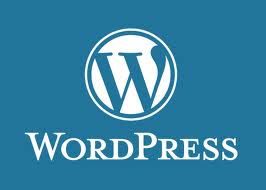 WordPress is far and above the best platform for most any Louisville based small to medium sized business web site.
No other platform offers the flexibility and ease of use that the WordPress web design platform does. And it makes for a great content management system.
With a small amount of instruction, most business owners are able to perform their own site edits and additions. And blogging to keep the site fresh and relevant for the search engines is a snap and better handled in house by the business anyway. Plus, it's just a big money saver over the long haul.
In House WordPress Web Design
A service that we offer and encourage to all Louisville based small to medium sized business is let us do your WordPress web design, then you can take it over and manage it in house. If there are ever any major edits to be done we're always there and available on a limited as needed basis.
A few benefits to this are that you're assured that the site is structured right and designed with the right keywords and phrases from the start. Having the right platform – keyword combination is critical to the overall long range success of any small business internet strategy and the WordPress web design platform can and does cover it well.
Louisville Web Design
Do you want a website that performs like a champ? That ranks in the top 3 on the first page? That consumers can and will find? If you're answering yes then you should contact us about your next project. We think we're a pretty good Louisville web design firm.
If you already have a site we can convert it to the a WordPress web design. You'll start realizing the benefits of a well structured platform that's easy to work with. We design all of our customers sites with it! Contact us today. If you don't get started, you'll never get there.